Get Your Dream Home with the Right Choices: The Selection Process
Making selections is a critical part of the construction process for custom, semi-custom, or remodeled homes. With spec homes, builders often allow you to make certain choices before construction is complete. This part of the building process gives you the opportunity to customize your dream home to suit your individual tastes and needs.
But the selection process can be stressful because of the overwhelming number of choices, budgetary constraints, and deadlines.
Selections you may be making
Exterior finishes: brick, stone, siding, roofing, doors, windows, exterior trim, decking, colors, gutters, concrete surfaces, landscaping
Floor coverings
Interior colors and stains
Kitchen appliances and bathroom fixtures, cabinetry, countertops
Heating and air conditioning alternatives (HVAC)
Light and plumbing fixtures
Home electronics, such as entertainment, security, audio/visual
Interior doors
Hardware (doorknobs, cabinet pulls, electrical plates)
Fireplace unit and fireplace surroundings
Tips for making good choices
Start with a vision. Go online, look in magazines, drive through neighborhoods, walk into open houses and take pictures to help you develop a vision of what you want. Pay attention to detail—colors, styles, appliance brands, door/cabinet hardware, etc. Compile all the websites, magazine pictures, and photos to share with your builder. Bring them to the showrooms when you are ready to make your selections. Do this before your builder gives you a final quote, so estimates and selection allowances will make the estimate close to the actual costs. Have fun.
Sketch in the furniture arrangement on a copy of your floor plan. Visualizing how the room will look is a big help in making the best selections.
If you don't feel up to the task, ask an interior designer to make your selections for you. A designer's expertise will also help you properly match colors and styles across rooms and with other choices. Some builders offer the services of a designer at no charge.
Appointments are often required for making selections in showrooms. The builder will often send a representative with you. Do your research before you arrive, and know what options are available at a particular cost point. This is when your pictures come in handy. Bring them to the appointment. Know what you want when you arrive, and prepare a list of questions before the appointment.
Showrooms and distributors use their own model numbers, so when you are researching appliances online, document the appliance specifications and bring a picture for comparison at the showroom.
Know and understand adjacent or coordinating colors and styles so you won't make selections that clash with the surroundings. Keep samples or colors of all the choices you make. Bring them with you when you make subsequent selections.
Be sure that all selections are documented correctly. Do not rely on numbers alone (remember that showrooms and distributors use their own model numbers). Ask the coordinator for a written description of your selection including color, manufacturer, and style or pattern. Request samples when appropriate. Keep a copy of all selections for your records—and you might even consider taking a picture of your selections for your records.
If you get stuck and can't make a decision, ask your builder or designer for help. An experienced, qualified builder sees a lot of homes and designs and oversees a lot of selections. You may be surprised at the perspective on styles and colors that he or she brings to the table.
If you encounter budgetary constraints or have problems making a decision, prioritize your selections so you focus on items that are not easily changed. For instance, you can always repaint a wall or replace cabinet hardware, but swapping countertops is a big undertaking.
Some builders provide online software that allows home buyers to view, select, approve, and manage the financial impact of all their selections. This software also lets homeowners know when selections need to be made as they view the overall status of the project.
Building or remodeling a home is supposed to be fun. Follow these guidelines for an enjoyable experience that stays on budget and ensures that you are happy with the results and that your builder stays on schedule.
We Make All The Difference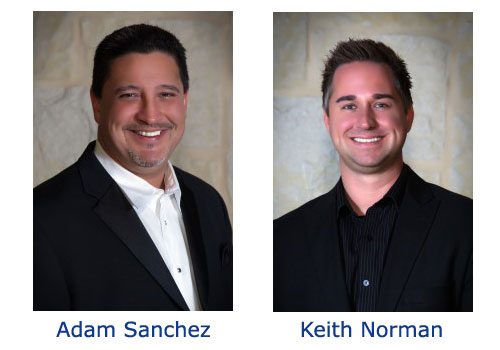 knorman@jasdc.com




DiamanteHomes.com


Diamante Custom Homes • 5139 N. Loop 1604 West, Suite 102 • San Antonio, TX 78249
Phone: (210) 341-6430 • Cell: (210) 324-2755


Diamante Custom Homes - Different By Design
Diamante Custom Homes was established in the Spring of 1992. Each Custom Home Builder has their own unique story of how they came to be. Diamante Custom Homes was born over 2 decades ago out of the inherent frustrations and miscommunications that plague the home building industry. As a company we wanted to hire the best of the best to ensure your custom home building experience is the best we know it can be. As a result we have structured the Design/Build process around our clients. We realize that today's savvy home buyers have visions, dreams, and of course a budget.

We have become smarter about our design process over the last 2 decades constantly evolving. We know your vision and budget going in and make it a point to revisit the conversation in every design meeting. We pride ourselves on being skilled and up to date on today's cutting edge technology, energy efficiency, and a streamlined methodology to designing & building the homes of your dreams. We are skilled at costing your project out through every step of the design process, some say it is an art, we like to call it "the way it should be! From your home's architecture to interior design to purchasing to accounting to construction organization, your Design Build team at Diamante Custom Homes is ready to help with every facet of this unique experience!